Air Montenegro uvodi čarter linije ka Litvaniji, Letoniji i Estoniji
March 24, 2023
Air Montenegro krajem maja pokrenuće tri nove čarter linije ka baltičkim zemljama - Litvaniji, Letoniji i Estoniji.
Povratni letovi iz Tivta ka Vilniusu, Rigi i Talinu odvijaće se od kraja maja, pa sve do početka oktobra i to dva puta nedjeljno na svakoj od ovih linija.
Otvaranje naše zemlje ka baltičkom tržištu od velike je važnosti za crnogorski turizam i ovogodišnju turističku sezonu.
"Već duži vremenski period postoji veliko interesovanje turista iz baltičkih zemalja za Crnu Goru. Pokretanjem linija iz Tivta ka Vilniusu, Rigi i Talinu nacionalni avio-prevoznik odgovara na veliku potražnju i to u špicu ljetnje sezone, ali i u važnom postezonskom periodu. Ugovaranjem direktnih čarter linija ka ovim gradovima učinićemo našu zemlju još dostupnijom i atraktivnijom ka tržištu koji ima veliki potencijal", poručuju iz nacionalne avio-kompanije.
Kako navode, u toku su pregovori za pokretanje i drugih čarter linija.
"Od turističkih poslenika i naših saradnika sa različitih tržišta dobijamo optimistične najave tako da ćemo i ove ljetnje sezone povezati Crnu Goru sa brojnim destinacijama. Cilj nam je da ove godine nadmašimo rezultate iz 2022. godine i prevezemo oko 400.000 putnika u redovnom i oko 90.000 u čarter saobraćaju", navode iz kompanije.
Podsjetimo, nacionalni avio prevoznik ove godine leti i ka: Beogradu, Ljubljani, Banjoj Luci, Istanbulu, Pragu, Brnu, Katovicama, Žešovu, Parizu, Nantu, Lionu, Frankfurtu, Cirihu, Kopenhagenu, Bratislavi, Tel Avivu...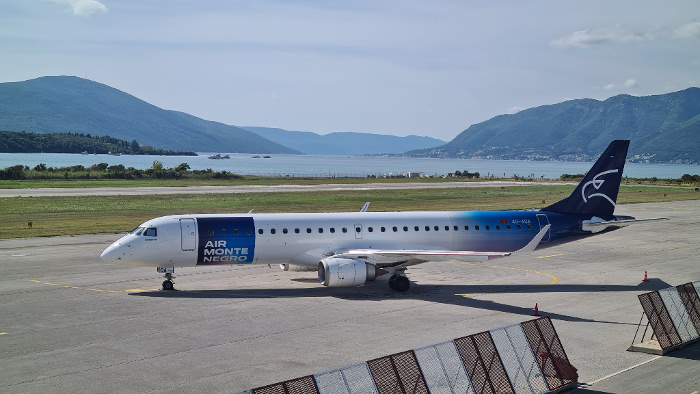 Review of the breaking news