Air Montenegro povezuje Podgoricu sa Parizom i Lionom
April 09, 2022
Air Montenegro, realizovao je prvi let iz Podgorice za Pariz. Direktan let Podgorica-Pariz, odnosno do aerodroma Šarl de Gol, ponovo je uspostavljen nakon dvije i po godine.
Crnogorski ambasador u Francuskoj, Ivan Ivanišević, kazao je Televiziji Crne Gore, koja je bila na promotivnom letu, da je otvaranjem ove linije sagrađen most između dvije zemlje. "Jako je bitno da vratimo onaj osjećaj stabilnosti, pouzdanosti, sigurnosti, da je Crna Gora destinacija koja će moći da pruži sve ono na šta su Francuzi od nas tradicionalno navikli, a to je i zadovoljstvo i gostoljubivost", kazao je Ivanišević, prenosi portal RTCG.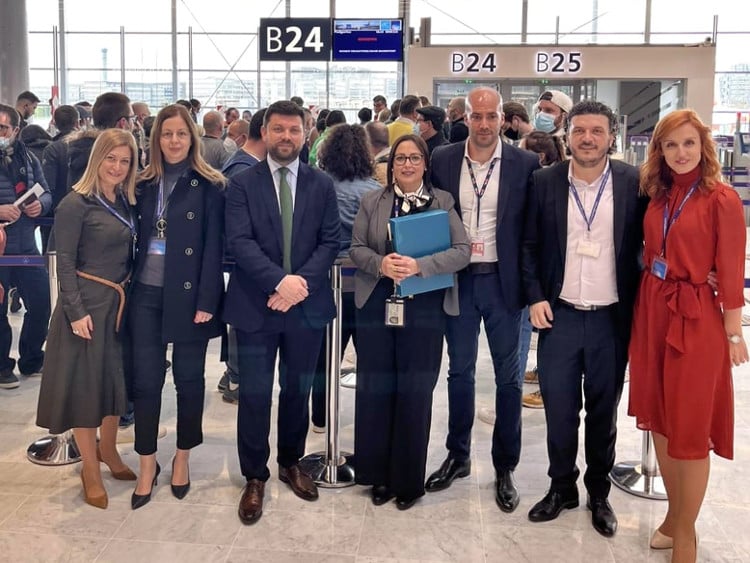 Vršiteljka dužnosti direktorica Air Montenegra, Dragana Frantov Nikolić, rekla je da je direktna avio-dostupnost jako važna za privredu Crne Gore. "Združeno radimo na tome da kroz direktnu avio-dostupnost Crne Gore omogućimo i ekonomski razvoj sa Francuskom, kao i dolazak što većeg broja turista iz te zemlje", kazala je Frantov Nikolić.
Direktorica platforme na Šarl de Golu, Perina Duglet istakla je da su poslije dvije teške godine jako srećni što su dočekali novu komapniju na Šarl de Golu, jer je to jako bitno za saobraćaj i turizam.
U aprilu iz Podgorice do Pariza Air Montenegro letjeće dva puta sedmično, a od maja četiri.
Osim Pariza, Air Montenegro je istog dana po prvi put letio i za Lion. Iz Podgorice do ovog francuskog grada biće jedna let sedmično.
Review of the breaking news