TO MONTENEGRO PREDSTAVIO LOGO BRENDA AIR MONTENEGRO
May 28, 2021
Orao sa krilima novog entuzijazma
Podgorica - Kompanija To Montenegro je predstavila pobjedničko rješenje međunarodnog konkursa za izbor loga brenda nacionalne avio-kompanije. Prvu nagradu je osvojio Maksim Arbuzov, grafički dizajner iz Rusije. O samom konkursu, vrijednostima brenda Air Montenegro i njegovom novom znaku na press konferenciji su govorili: Predrag Todorović, izvršni direktor kompanije To Montenegro, profesor Nikola Latković, dekan Fakulteta vizuelnih umjetnosti, u svojstvu predstavnika žirija i stručnog garanta konkursa i Maksim Arbuzov, autor pobjedničkog rješenja.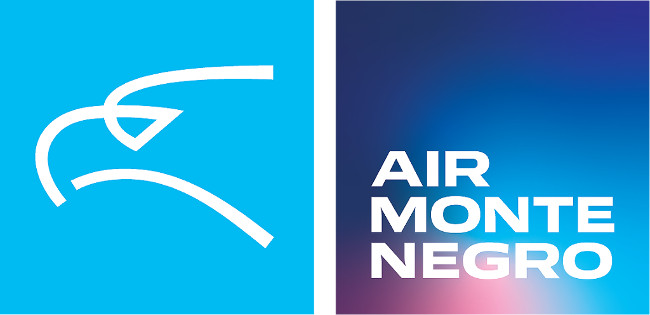 Logo Maksima Arbuzova je umjetnički rad, stručan i kvalitetan dizajnerski koncept koji je on prikazao kroz kvalitetan dizajn sistem. U pobjedničkom rješenju je potpuno jasna identifikacija, tj.veza sa roditeljem, a sama simbolika znaka je proširena. Prekid poteza je kreirao pored slike orla i motiv ptice koja prelijeće planinu. Kolorna paleta takođe je proširila simboliku neba u četiri stanja pa se pored izvorne plave, pojavljuju i boje dnevnog neba, noćnog neba i neba pri zalasku.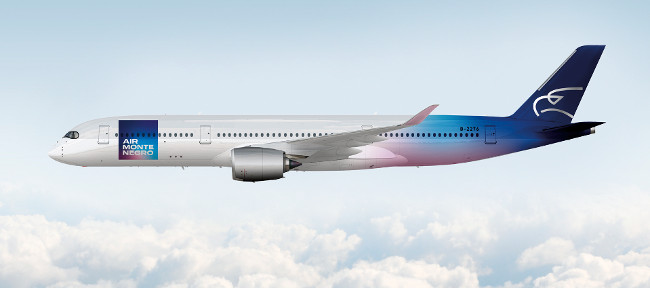 Na ovaj međunarodni konkurs je pristiglo 109 rješenja, a učesnici su bili pojedinci i agencije iz naše zemlje, Srbije, Bosne i Hercegovine, Hrvatske, Rusije, Ukrajine, Njemačke, Velike Britanije i sl. Drugu nagradu je osvojio tim iz agencije DAA Montenegro, na čijem čelu je bio Nikola Bada Radonjić, a treće mjesto ravnopravno dijele dva mlada umjetnika iz Crne Gore, Andrej Šeter iz agencije QQRIQ i Petar Ćalov.
Predrag Todorović je rekao: "Mi kao kompanija generalno čuvamo ono što je bilo najbolje u prethodnoj kompaniji, a ovaj logo je jedna od stvari koja je bila fantastična i pokušali smo da ga na moderan način uskladimo sa vremenom i napravimo restilizaciju jednog loga koji će biti tu nadamo se narednih 20-25 godina". Profesor Latković je objasnio da je konkurs već samim raspisom pobjeda dizajnerske struke i presedan i da će nakon ovakvog konkursa u Crnoj Gori svaki naredni biti lakši za raspis i sprovođenje.
Odabrano riješenje vizuelnog identiteta Air Montenegra će zasigurno biti dobar ambasador Crne Gore i na nebu i na svjetskim aerodromima.
Review of the breaking news